Moderator: Tigress
They eye is so alluring and just holds me to her! Beautiful work!
I need a new image holder...lol
---
Elder

Posts: 578
Joined: Sat Mar 12, 2005 1:00 pm
Location: USA
Contact:
Lovely work, Foxx
---
I've been MIA for too long! Galaxy is a super handsome boy, thanks a bunch Foxx!
---
Popping in after a long time to be surprised by that sketch of Warlord
They all look amazing!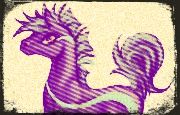 ---